Singer Songwriters | Bands | Hip-Hop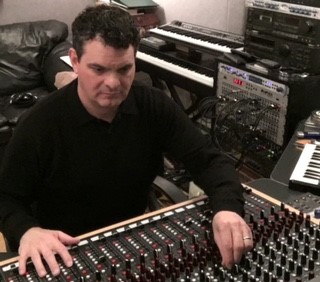 Westwires Recording is the private music production studio of producer/engineer Wayne Becker. Owned by Wayne and his wife Loretta and based in Allentown, PA specializes in the holistic production and development of original music artists.
Since 1982 I've had the privilege to work with hundreds of amazing musicians, singers, songwriters and producers in all genres of music including classical, hip-hop, rock, R&B, jazz, blues, country, hardcore, Americana, world and spoken word.
Working with record labels like Universal, BMG, Spitfire and Drimala, and recording such diverse artists as Zakk Wylde, Steve Gillette, Weston, Kim Sledge, Gary Hassay, Andrew Cyrile and William Parker has been an inspirational experience.
I have always been dedicated to the art of recording and producing unique original artists. The rooms, equipment, environment and vibe is all centered around getting the best performance from the artist. My goal is simple; I want your recording experience at Westwires to be the best you've ever had. Everything I have learned and do is focused on this goal.
This site is designed to introduce you to the studio, who I am, what I do, and how I might be able to help you create truly unique recordings you can be proud of. I invite you to check out these pages, and if you think we could be a good fit for you and your music, contact me to arrange a no obligation meeting and studio tour.